[Direct Link]
We are getting closer and closer to Rohan! So with this 14th episode, I have a look at the new(ish) Great River region, specifically the Cuthstan a great statue erected to remind us of the friendship between Gondor and Rohan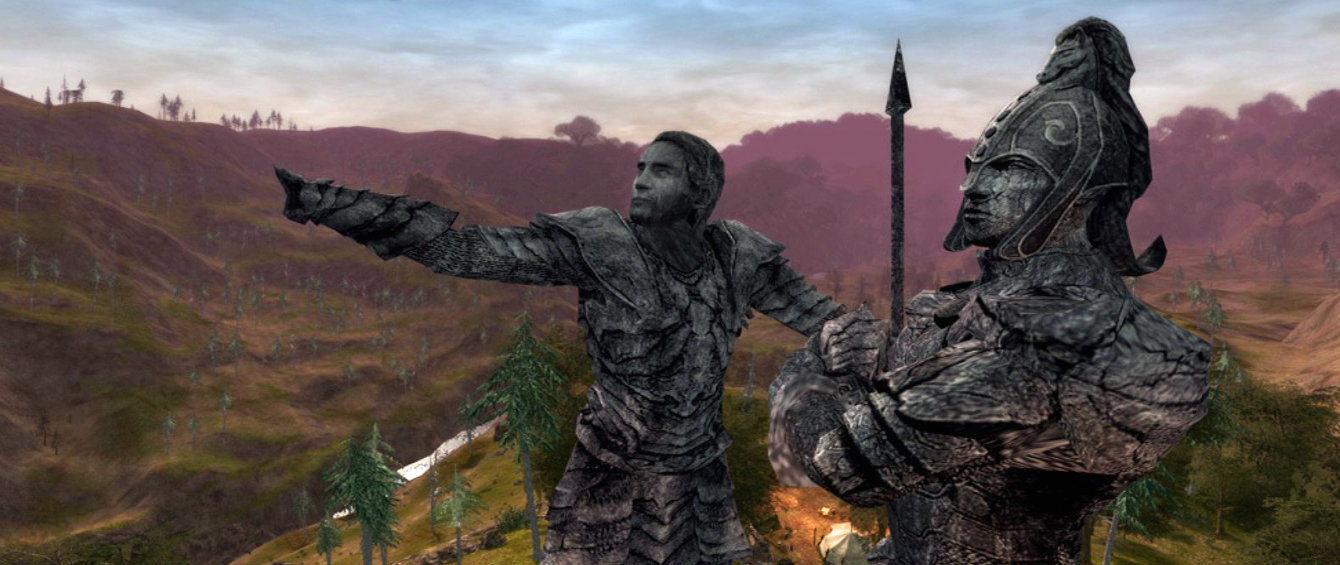 Please be sure to comment, as I always appreciate feedback (positive or negative) and feel free to email me with any questions or additions.
Correction: In the podcast I talk about 'Earendel' being some wanderer. This is not entirely correct as Earendel, in the Crist poem, is meant to mean 'Morningstar' and traditionally seems to be held as a reference to John the Baptist. My bad. Old English professors, help me out!
Here are this episode's links...
This week's music...
-Mudride by
Mudhoney
[
buy
]
-
The King of the Golden Hall,
Two Towers Soundtrack
[
buy
]